Our Appointment System
Appointments

If you require an appointment please telephone 01580 753935 (Rye Road) or 01580 753211 (Talbot Road) from 8.30am or book online using Patient Access or The NHS App.

Please do not email your Doctor directly with any clinical requests, as these emails might not be immediately attended to.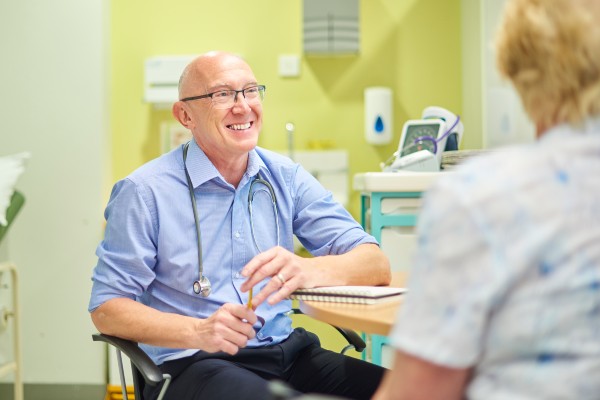 Contact your doctors online: Monday-Friday 8.00am - 6.30pm
Appointment System
Both surgeries provide a range of consultations from face to face, telephone consultations, video consultations and e-consultations.  The Reception staff will confirm the patient requirements when booking their appointment.  Should there be a need to protect patients and staff with an outbreak of an infectious disease i.e. COVID; we may revert back to a telephone triage only system.  This will however be communicated in our latest news section.
Our practices have a number of pre-bookable appointments for routine appointments, and we release appointments throughout the week and on the day.  This system enables us to always have some availability on the day. 
Our receptionists always try to accommodate requests to assist our patients, however they are unable to add any appointments or to create extra availability.  Therefore we ask that our staff are treated with courtesy and respect as we will not tolerate aggressive behaviour towards any members of staff.
Extended Access Surgeries (appointments outside of our core hours)
Rye Road provides extended access on a Tuesday morning from 7.00am - 800am with Nurse, HCA and GP appointments.  These appointments are pre-bookable only.
All of these appointments are pre-bookable.
We are also able to book Saturday appointments with our Primary Care Network Improved Access Hub, which is held at Staplehurst Health Centre, in Staplehurst.  Please enquire with reception should you wish to utilise the service.
Sevenoaks Urgent Treatment Centre
Sevenoaks Urgent Treatment Centre, based at Sevenoaks Hospital is Open 8am to 8pm,7 days a week 365 days a year and has two GPs stationed there throughout the day.
The service is suitable for patients for same-day appointments that cannot wait 24hrs to be seen.
Patients can be seen by a GP in the UTC either by obtaining an appointment through NHS 111 by asking for a booked appointment or alternatively signposted to attend as a walk-in.
Practice Nurses and Health Care Assistants
There are 2 part time Practice Nurses and 3 Health Care assistants who assist with the practical procedures such as taking bloods, ECGs and medication reviews under the direction of the doctors.  Blood tests to go to the laboratory are by appointment until 12:00 pm as they are collected shortly thereafter.  In-house tests such as INRs are done later. 
Childhood immunisations can be booked with the practice nurses.  Rye Road provides a childhood immunisation clinic daily (except on Thursdays) between 2pm and 3pm, however if this time is not suitable, arrangements can be made to accommodate our patients.
Telephone Appointments
If you wish to discuss something with your Doctor please phone and ask the receptionists to book a telephone consultation and your doctor will phone you back.  However please try to be available on the provided number and ensure that we hold the most up to date contact number for yourself, as the doctor frequently has a long list of calls to make and will not be able to continue trying if they cannot get through when they phone.  If it is an urgent matter and or worsening please phone back.